Many Flavors of Graphic Novels
Before we get to all things cooking and baked goods, let's talk about graphic novels' bad rep. I don't know how many times a parent or teacher has whisper-shouted something like this at me: "My child/student loves graphic novels, but I really wish they'd read real books, you know?" My response: "I absolutely do NOT know, ma'am/sir!" Please don't conflate disliking the content of the graphic novels your reader(s) gravitates towards with a dislike of all graphic novels. Like other book formats, graphic novels come in many different flavors.
First and foremost, graphic novels are 100% real books. Because the illustrations do a lot of the heavy lifting (read: emotional subtext, character and plot development), graphic novels are often less intimidating books to jump into for reluctant and/or new readers. Please note, graphic novels are great for kids (and adults) at any reading level; literally, everyone.
Big Idea #1: Graphic novels are 100% real books.
Second, can we talk about the amazing illustrations in graphic novels!? These books incorporate a plethora of artistic styles, color palates, and techniques. As I hinted above, they can help readers understand the emotional subtext of a story because graphic novels have— wait for it— pictures! A huge aspect of our development during childhood and adolescence is our social and emotional development. Graphic novels can assist readers' social and emotional development by allowing them to see the emotional subtext of a story through characters' facial expressions, body language, and even the color palates used by the artist. Are you getting pumped yet!?
Big Idea #2:
Illustrations can assist readers' social and emotional development.
Third, kids read graphic novels over and over again; graphic novels are a gift that keeps on giving! You can't really digest everything in a graphic novel in one pass, there is just too much detail and information on each page. So, each time a reader goes back to a graphic novel, they are picking up more nuanced social cues, emotional reactions, and/or things going on in the background that they previously missed. For these reasons, each time a reader rereads a graphic novel, they're adding another layer of emotional depth to their understanding of the story.
Big Idea #3:
Rereading
 a graphic novel deepens students' understanding of the story.
Graphic Novels: Baking & Cooking
To begin your introduction to the wonderful world of graphic novels, we're going to start with three graphic novels about cooking and baking!
Measuring Up is a heartwarming and hunger-inducing contemporary graphic novel about the ways that food can bring people together and bridge immense distances. When Cici's parents decided to move to Seattle from Taiwan, she can't wrap her head around not seeing her A-má every day. Once settled in her new home with a couple new friends, Cici is determined surprise her dad by bringing her A-má to Seattle for a visit.  But, plane tickets are expensive, and Cici has to figure out a way to pay for the ticket on her own. Enter the Platinum Jr. Chef competition! Cici enters the cooking competition to win the cash prize and buy her A-má's plane ticket. There is only one potential problem: Cici only knows how to cook Taiwanese food. Over the course of the competition, Cici adds a number of new recipes and cooking styles to her repertoire, and finds ways to blend her Taiwanese culture into her new American identity.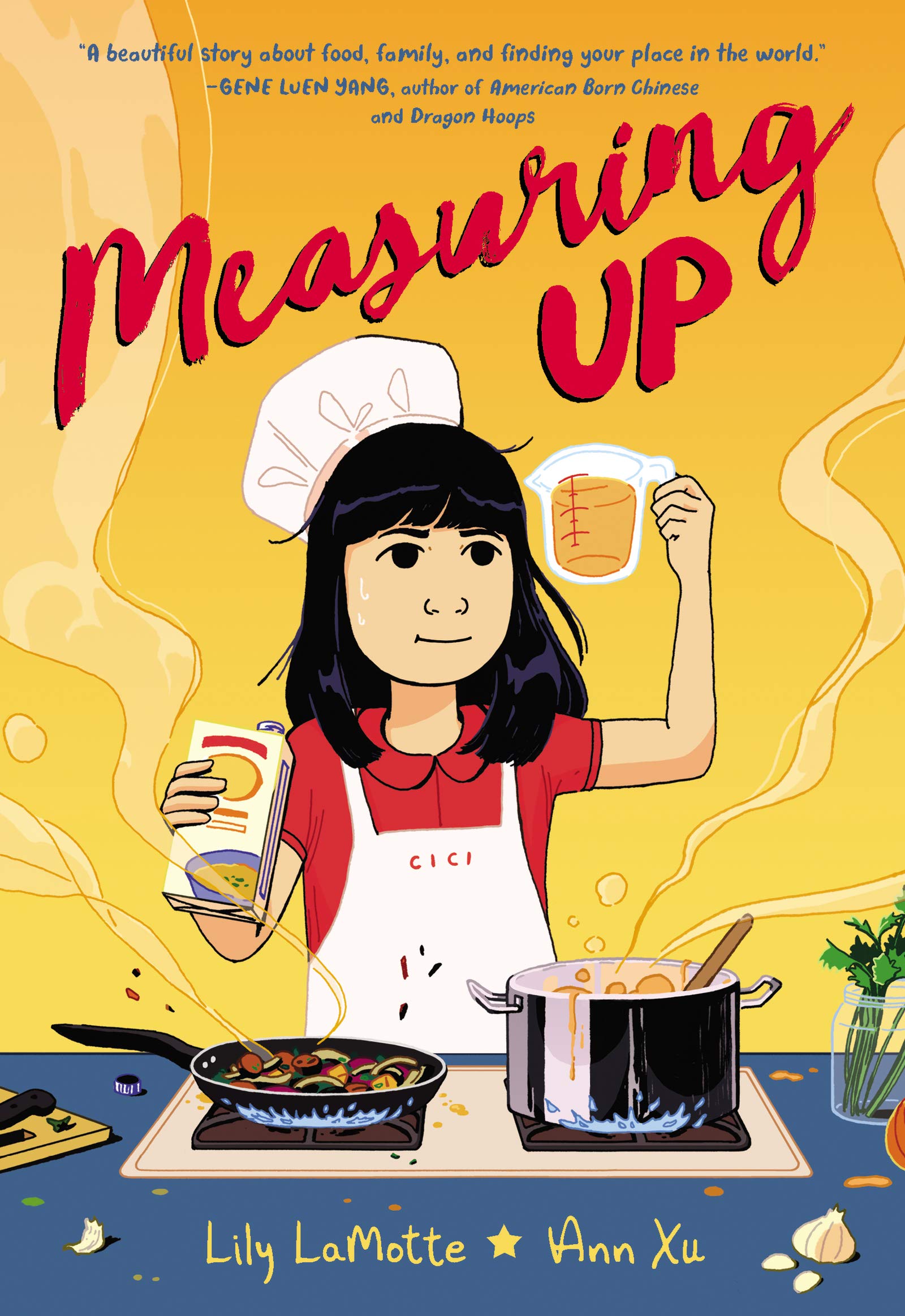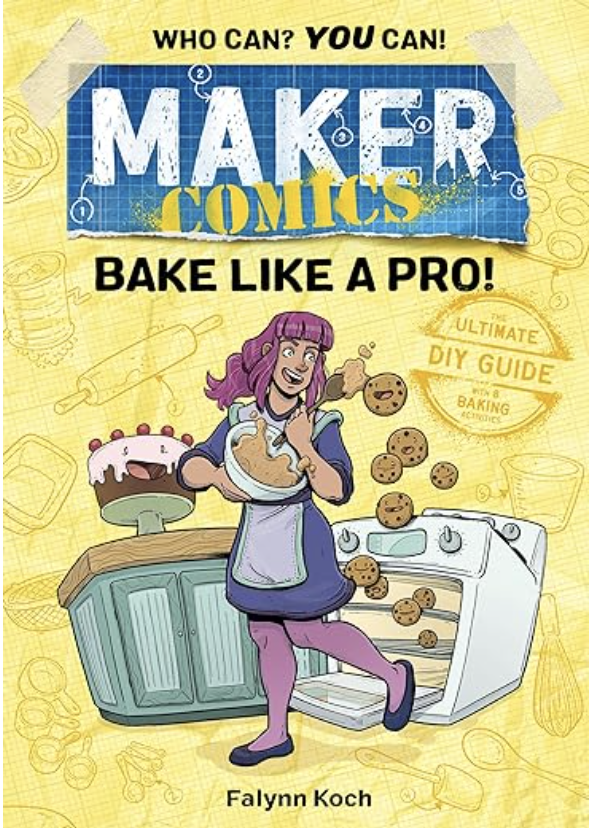 How can we use graphic novels to spark readers' interest in new hobbies? Well, try one of the Maker Comics! In Bake Like a Pro we meet Sage, a wizard about to embark on her magical internship. She waits with bated breath to hear what her placement will be, growing more anxious as her peers land amazing internships. When it's her turn, Sage is so disappointed to discover she'll be…baking? A truly captivating graphic novel that teaches readers the simple science of baking. The included recipes ensure that this graphic novel is fun, informative, and a go-to manual for budding bakers. I wouldn't be surprised if you kept this graphic novel for yourself!
Have you ever wondered who first thought to freeze cream? Or when people began making sweet pastry shells to encase fruity fillings? Food sprite Peri is excited to show you the delicious history of sweets while taking you around the world and back in Yummy: A History of Desserts!
 
The team-up that made ice cream cones!
 
The mistake that made brownies!
 
Learn about and taste the true stories behind everyone's favorite treats, paired with fun and easy recipes to try at home. After all, sweets—and their stories—are always better when they're shared!