If you are looking for new book titles, inspiring voices about why diverse books are so vital, or ideas for using a wider range of books in your classroom — you're in the right place!
Learn more about why increasing all students' access to diverse books is so important, how different authors and organizations are supporting that effort, and how movements such as the #WeNeedDiverseBooks campaign are having an impact.
Diverse books for all readers
The books and authors on the lists here are meant to be a starting point for diversity in middle grade and teen literature. We have included recently published books, and some classics in the field. Reflections of diversity are rising and evolving, and we are all benefiting from truly talented authors. 
Some areas have a richer wealth of books and authors, and some are still growing. Importantly, many of the titles include characters and stories that reflect and discuss multiple identities. Taken together, the lists present a wide range of stories that show the rich tapestry of voices and narratives in young people's literature today, and to serve as a gateway for all readers.
To find more titles, visit Book Finder
Books are sometimes windows, offering views of worlds that may be real or imagined, familiar or strange. These windows are also sliding glass doors, and readers have only to walk through in imagination to become part of whatever world has been created and recreated by the author. When lighting conditions are just right, however, a window can also be a mirror. Literature transforms human experience and reflects it back to us, and in that reflection we can see our own lives and experiences as part of the larger human experience. Reading, then, becomes a means of self-affirmation, and readers often seek their mirrors in books.
Gene Yang's Reading Without Walls video podcast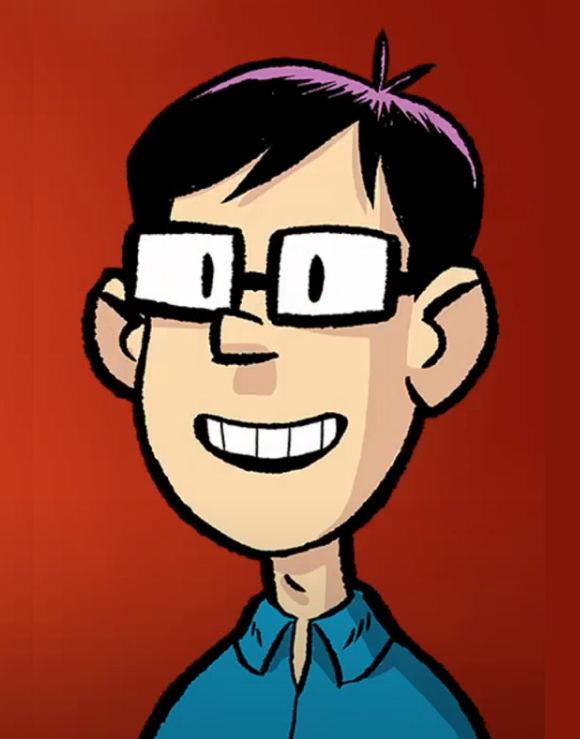 When Gene Yang was the National Ambassador for Young People's Literature  his platform was simple yet profound: "I want kids to explore the world through books, to read outside of their comfort zones." He wanted young readers to do one of three things:
Read a book with someone on the cover who doesn't look like you or live like you. 
Read a book about a topic that you find intimidating. 
Read a book in a format that you've never tried before.
Diverse books in the classroom
If you were asked to sum up your classroom library or read aloud collection with five adjectives, what would you say? Would the word "diverse" make the list? Find resources and guidance from Achieve the Core.
How diverse is your school library collection? Can students find themselves displayed throughout the library? Why does this matter? Ideas from the American Association of School Librarians.
Just what makes a book culturally relevant? Teachers and students can use the Cultural Relevance Rubric created by professors David and Yvonne Freeman to examine and discuss a book's cultural relevance in the classroom in which it is being used.
Looking for new books to offer your students that might offer other perspectives? Harvard education professor Pamela Mason and Jabari Sellars, a middle school English teacher in Washington, D.C., have some new ideas on what to read. From the Harvard Graduate School of Education.
This paper explores the critical role libraries play in helping children make cross-cultural connections and develop skills necessary to function in a culturally pluralistic society. From the Association for Library Service to Children.
This library of short texts offers a diverse mix of stories and perspectives. Choose from informational and literary nonfiction texts, literature, photographs, political cartoons, interviews, infographics and more. A project of the Southern Poverty Law Center.
As an educator, perhaps you have looked for classroom materials related to Native Americans and wondered how to know which materials were accurate and appropriate. Here are some guidelines for evaluating materials as well as some new ways to think about incorporating these ideas into the classroom, from Colorín Colorado.
Browse this comprehensive list of diverse-owned bookstores, book awards, and links to many more multicultural and diversity resources, from We Need Diverse Books .
Professional development
This free online curriculum, funded by the Institute of Museum and Library Services provides professional development for school librarians and other educators focused on racial equity and culturally responsive teaching.
Diverse books are going to be the lifeblood of how students see themselves in classrooms, it can be a portal into civic engagement, it can be a portal into finding identity in academic worlds [and] … going to college.
— Antero Garcia, Assistant Professor in the Graduate School of Education at Stanford University
NEA's Read Across America is a year-round initiative to help nurture a joy of reading in kids, from elementary school through high school. Find monthly recommendations for middle-grade and YA books, ideas for supporting readers at home and school, and more.