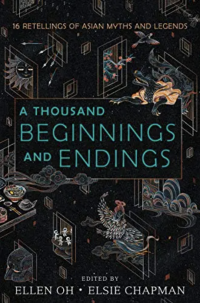 A Thousand Beginnings and Endings
A mountain loses her heart. Two sisters transform into birds to escape captivity. A young man learns the true meaning of sacrifice. A young woman takes up her mother's mantle and leads the dead to their final resting place.
Bestselling and award-winning authors explore the timeless themes of East and South Asian lore in sixteen original stories that will appeal to every reader. From fantasy to science fiction to contemporary, from romance to tales of revenge, these stories will beguile readers from start to finish. 
Find This Book