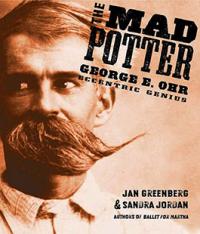 The Mad Potter: George E. Ohr, Eccentric Genius
George Ohr was a talented potter whose patience paid off — quite literally — for his heirs. Now better known than when he lived, George Ohr's work is now highly valued and prized for its unique glazes and shapes.
Watch our video interview with Jan Greenberg and Sandra Jordan.
Find This Book