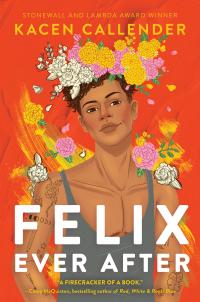 Felix Ever After
Felix Love has never been in love. What's worse is that, even though he is proud of his identity, Felix also secretly fears that he's one marginalization too many — Black, queer, and transgende — to ever get his own happily-ever-after.
When an anonymous student begins sending him transphobic messages — after publicly posting Felix's deadname alongside images of him before he transitioned — Felix comes up with a plan for revenge. What he didn't count on: his catfish scenario landing him in a quasi-love triangle. But as he navigates his complicated feelings, Felix begins a journey of questioning and self-discovery that helps redefine his most important relationship: how he feels about himself.
Felix Ever After is an honest and layered story about identity, falling in love, and recognizing the love you deserve.
Find This Book