Themes
Don't be afraid of death; be afraid of an unlived life. You don't have to live forever, you just have to live. ~ Natalie Babbit
It can feel daunting and also exhilarating to keep up with the ever evolving themes in MG and YA literature. Below are a selected few that have held the test of time but are in no way a comprehensive list.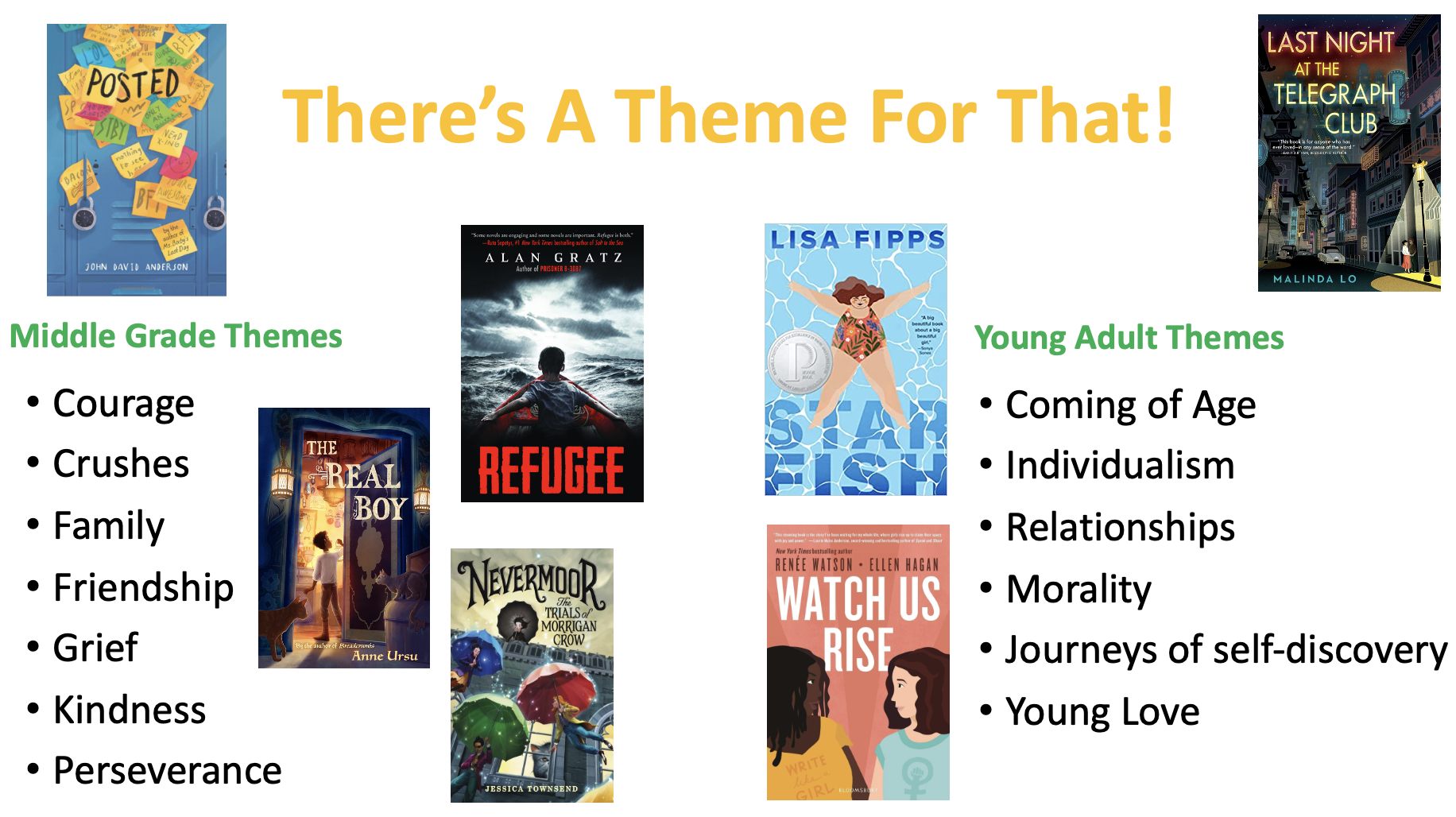 Evolving Genres
What type of stories do your students like to read? Genres give students a way to explain what they enjoy reading and also help them find similar types of stories or storytelling. Every genre has particular parameters that MG and YA authors are expected to adhere to, but in recent years, authors have pushed those boundaries and new categories or sub-categories of MG and YA have emerged. Let's take a look at the Science Fiction genre.
Science Fiction
Who doesn't love a little scientific innovation? Within the genre are several sub-categories of text including hard and soft science fiction, cyberpunk, steampunk, apocalyptic, and more. But just because a student likes The 5th Wave doesn't mean they will enjoy Ashes of Twilight. Why, they are both apocalyptic stories? The answer lies in the type of apocalyptic story they tell. The former is an alien invasion story, while the latter focuses on civil rebellion. There are other categories of apocalyptic stories including environmental disasters and zombies. Who knew the world has so many ways to end?
Other MG and YA genres are similarly diverse in their storytelling, so make sure you ask students what it is that they like about the novel they are reading before you suggest another book. The more they tell you about what they enjoy about the story or storytelling, the easier it will be for you to suggest specific titles.