About the Books
Candace Fleming writes contemporary stories built around Aesop's fables in The Fabled Fourth Graders of Aesop Elementary School. No one wants to teach the fourth graders until the amazing Mr. Jupiter comes along. He undertakes the task with humor, and along the way the fourth graders learn many lessons, including "He laughs best who laughs last;" "Be careful what you wish for-it might come true;" and "Slow and steady wins the race."
A Necklace of Raindrops and Other Stories by Joan Aiken includes eight imaginative stories where readers travel the world over on the back of a dolphin, a magic mat, a flying apple pie, the back of a tiger, a top a patchwork quilt, and aboard a train that stops at a lonely desert depot.
In The Tale of Tales by Tony Mitton, Monkey, Elephant, and all of their jungle friends travel down the Story Road in search of Volcano Valley where it is rumored they can hear the Greatest Tale of all. Along the way, they each have a special story to tell.
Guide prepared by Pat Scales.
Discussion Questions
Traditionally, fables are intended to mold attitudes toward moral and ethical behaviors. What are the moral and ethical issues in Fleming's fables and Aiken's stories? How do the authors' shape the readers' responses to the issues in each story?
There is a bully in Fleming's story "Please Don't Tease Ashley Z." Explain how the moral "One good turn deserves another" is a good lesson in dealing with bullies. How might the moral in Fleming's story apply to Aiken's stories as well?
What is the difference between silly and foolish? The moral lessons of many fables are expressed through a silly act. How does Fleming use silliness to convey the message in her fables? What are the silliest acts in Aiken's stories? Discuss why it is better to learn a lesson through laughter.
Setting is secondary in most fables because emphasis is on the moral lessons learned through a character's actions. How might Fleming's fables be different if set outside of Aesop Elementary School? What does the jungle setting in The Tale of Tales contribute to the story?
Extension Activities
Ask students to create a contemporary fable from a common moral lesson (such as 'a stitch in time saves nine,' or 'beauty is only skin deep').
Have students research the folklore of a different country and write a fable drawn from a folk story that is unique to the country.
Have each student make a poster that best illustrates a favorite fable. Instruct them to write the moral of the story at the bottom of the poster.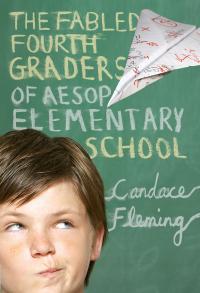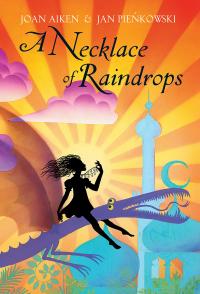 Fairy Tales, Folktales and Myths
,
Fantasy