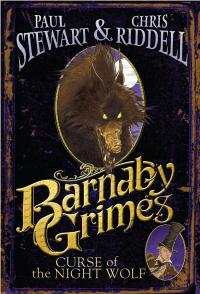 Barnaby Grimes: Curse of the Night Wolf
Barnaby Grimes is a "tick-tock lad," a messenger whose specialty is very fast deliveries, which he achieves by taking the most direct route over the rooftops otherwise known as "highstacking." In Barnaby's first adventure, his deliveries for the strange Dr. Cadwallader lead to his discovery of a monstrous secret. There are additional books in the series.
Watch our video interview with Paul Stewart and Chris Riddell.
Find This Book